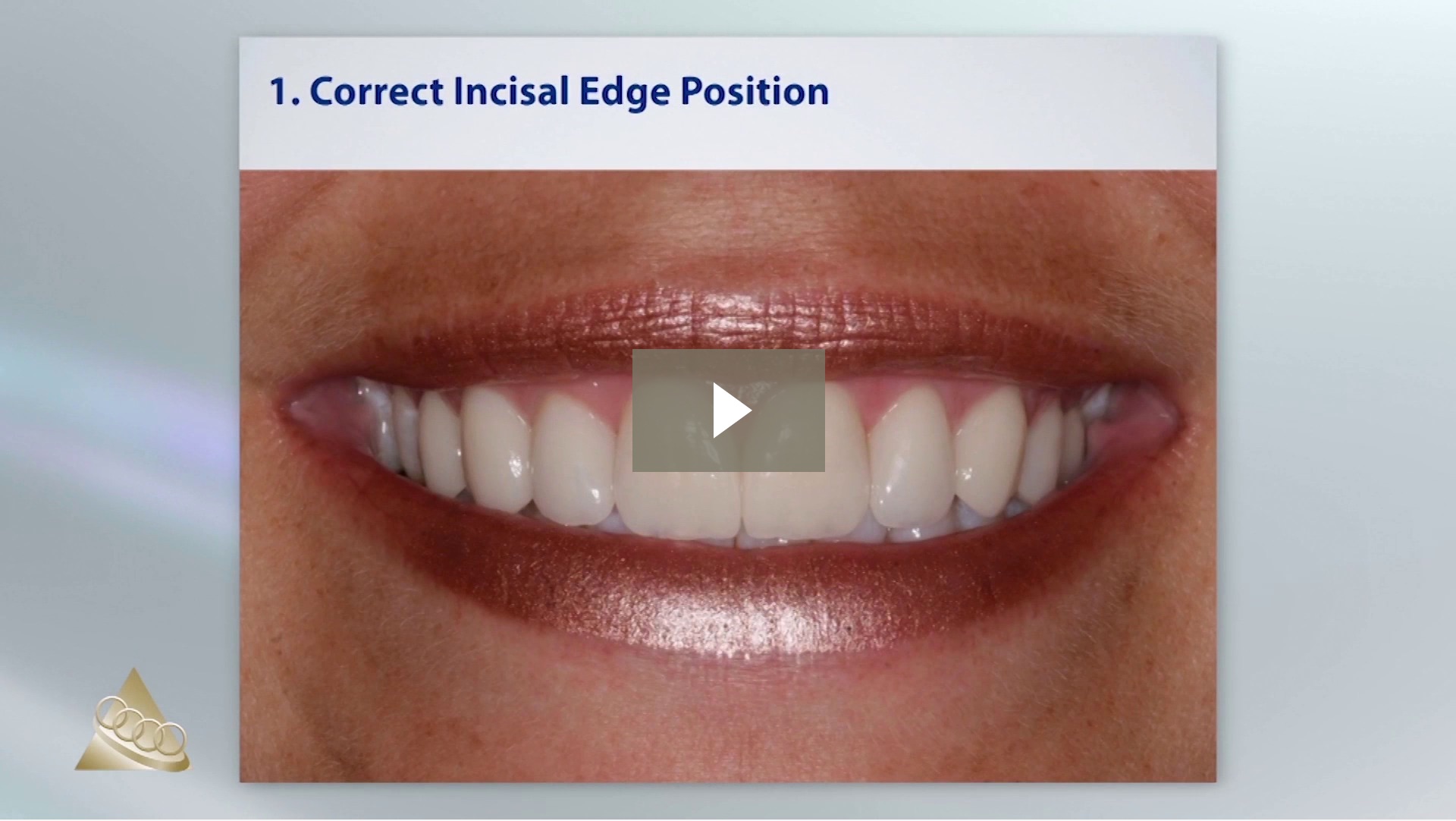 Welcome to Quick Tips. Today I want to give you some guidance when you are planning an esthetic restoration in the front of the mouth that's going to involve an implant.
What to look at first
When we look at these type of cases, the first thing we've got to be considering is the precision of that maxillary incisal edge. The second thing we have to think about is once we get that maxillary incisal edge figured out, where that gingival plane is going to be because that is going to be determining the optimum length of the tooth.
And then from there we have to think about how far that free gingival margin has to be from the head of the implant. Remember the incisal edge to free gingival margin really determines the length of the tooth.
Now we can plan the precise placement of the implant. We have our incisal edge position and we have our free gingival margin. We also know from the biology of implants that if the head of that implant can be about 3 millimeters from our free gingival margin, that gives us the room to be able to shape the tissue, support those papillas and have a great result.
So at the Dawson Academy, if you have an implant we still do everything the same way.
Transcript continued below...
Read More